AOSEPT® PLUS
All-in-one care system
AOSept plus is a one-step disinfectant solution for cleaning, disinfecting, neutralizing and storing all lens types. Some contact lens wearers are sensitive to certain storage components. For them, a peroxide liquid without preservative is usually a better solution. AOSept plus is a preservative-free disinfectant based on 3% hydrogen peroxide. The liquid also contains a surface cleaner, so that cleaning and disinfecting take place simultaneously. Unneutralized AOSept plus should never come into direct contact with the eye. The neutralization of the liquid is done by means of a platinum disc located at the bottom of the lens holder.
Powerful, 3-fold cleansing action for contact lens wearers with sensitive eyes

1. Cleans deeply: hydrogen peroxide penetrates the lens and kills germs and bacteria for thorough disinfection and deep cleaning.
2. Loosens dirt: A built-in surfactant, Pluronic 17R4, breaks down and removes deposits from the lens surface.
3. Improves the removal of protein: the effervescent effect of the unique formula of AOSEPT® PLUS improves the removal of protein.
| | |
| --- | --- |
| Brand: | Opticcolors |
| Product Type: | color lenses |
| Replacement: | 1 month |
| Type of lens: | soft |
| Packaging content: | 2 lenses (1 pair) |
| Base curve: | 8.6 mm |
| Diameter: | 14.2 mm |
| Material: | HEMA – MMA (Phemfilcon A) |
| Water content: | 38% |
| Wear time lens: | 14 hours |
| Available colors: | 12 colors |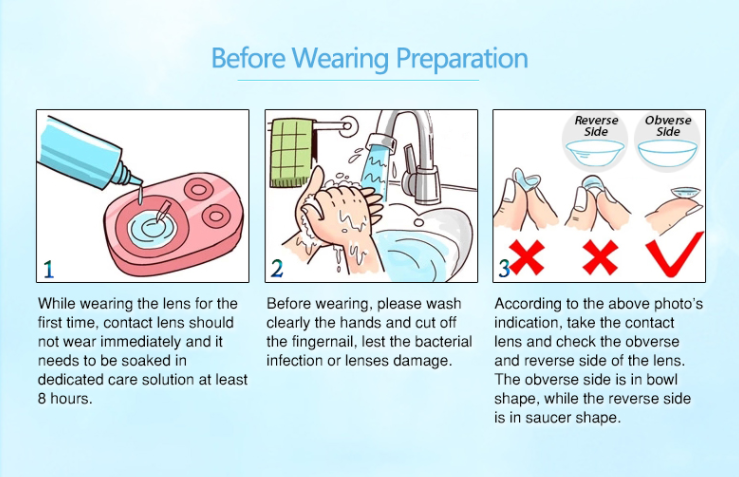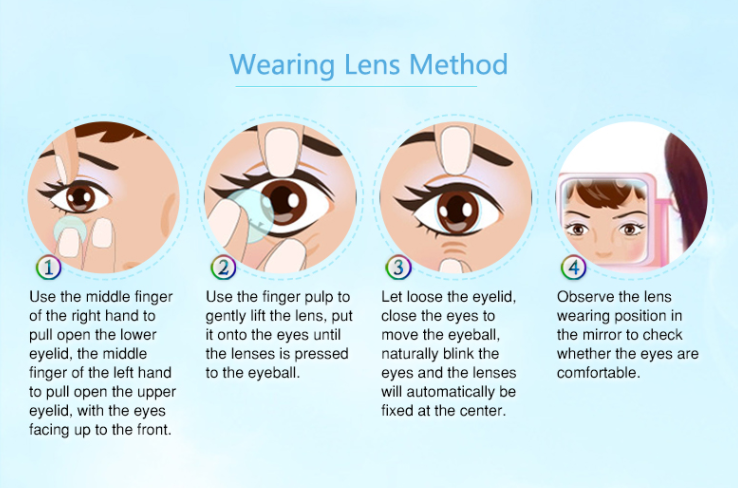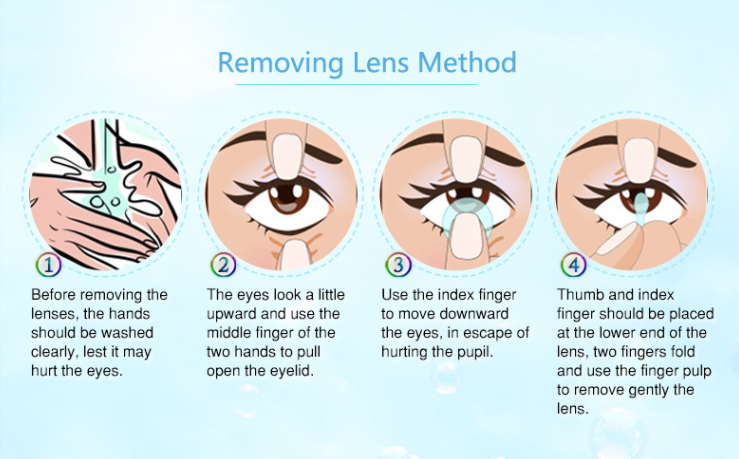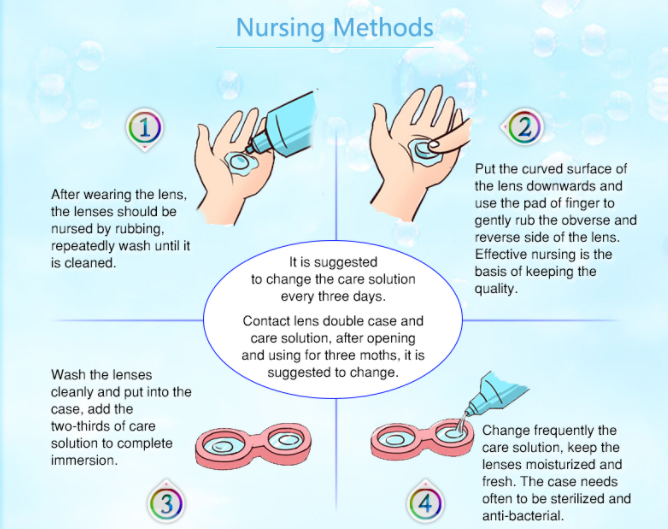 PRECAUTIONS
- Consult your contact lens practitioner before using any eye medication while wearing your contacts lenses.
- Do not use if tamper-evident seal is damaged.
- In the event of persistent eye irritation, discontinue use immediateley, remove lens from the eye and consult your contact lens practitioner.
- Keep all contact lens care products away from children.
- Do not remove cap from case during contact lens storage.
- Do not allow the nozzle tip to touch any surface.
- Always replace bottle cap after use.
- Do not rinse contact lenses or lens case with water directly from tap.
- Your lens storage case should be cleaned regularly and changed frequently as recommended by your contact lens practitioner.
- To ensure that eye safety is not compromised, you should never re-use the solution. If lenses are stored for more than 7 days in the solution, it is recommended  that you repeat the disinfection procedure.
- Do not use after expiry date indicated on product.